Are you looking to advertise at one of our sites in Christchurch?
All our billboard advertising sites are eye-catching, large and located on busy arterial roads.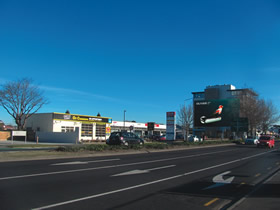 We only work with the best production companies so as to ensure the quality of the display has the greatest visual impact.
We then install the billboard and maintain the site – ensuring that your advertisement continues to run 24 hours a day, 7 days a week.
To book / register interest in one or more of our advertising location(s) fill in your details below, and we'll contact you.